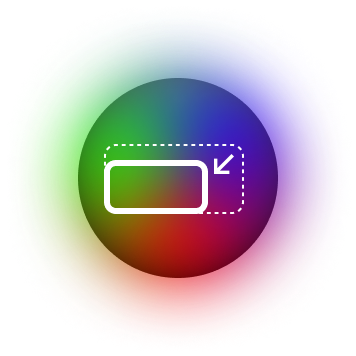 67 Keys Compact Layout
Aesthetic Acrylic Full-Body Design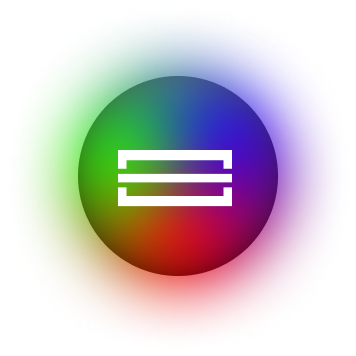 Silicone Gasket Mounted Structure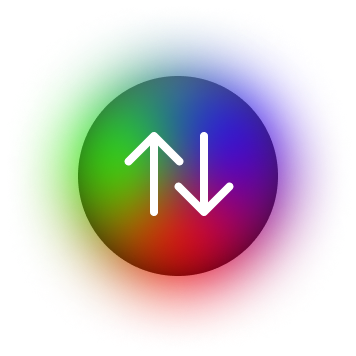 Hotswappable Switches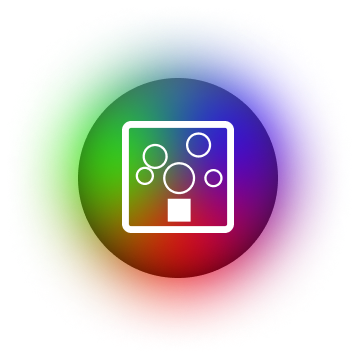 South-Facing RGB Leds
Compatible with macOS and Windows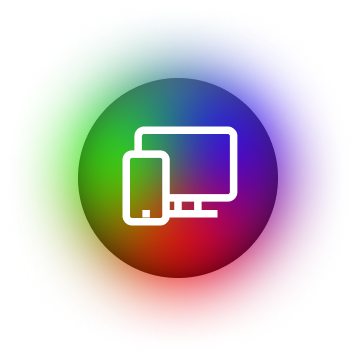 Bluetooth 5.0, Wireless 2.4G, Type-C connection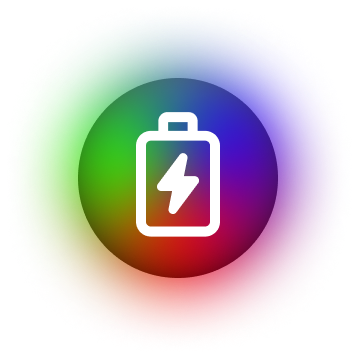 3750mAh Battery
Proprietary Double-Sided RGB
Aesthetic Acrylic Full-Body Design
When a desk setup conveys the unique aesthetic taste of the belonger, the FirstBlood B67 delivers. While the market is full of stacked acrylic keyboards, we step even further to use a complete solid transparent acrylic to make the full body of the B67's case.
Equipped with our proprietary double-sided RGB LEDs that can shine both from the front and the back, the B67 brings brilliant backlighting as shiny as gems to life.
On top of the beautiful unique outlook at the first sight, the B67 delivers the premium solid feeling in the first second you hold it in your hands because of the solid acrylic case and the silicone gasket pad inserted in between the PCB and the plate.
Silicone Gasket Mounted Structure
MDA PBT-Sub Keycaps
Transparent Acrylic Cover
Kailh Mechanical Switches
Custom Stabilizers
Screws
Sandblasted PC Plate
Silicone Sandwich
Hot-Swappable PCB Board
USB Receiver
Type-C Connector
3750 mAh Battery
Custom Stabilizers
Mode Toggle Switches
Transparent Acrylic Cover
Aluminum Decorative Sheet
Featuring a classic 65% layout with FN combination keys, it's compact enough to fit on almost any desktop along with accommodating intensive typing applications. Wired and wireless connectivities, hotswappable sockets, south-facing LEDs, three devices simultaneous connection… An extensive range of powerful features is all packed into such a compact 65% layout mechanical keyboard!
Wireless and Wired Modes
Designed for versatility, the FirstBlood B67 features three connection modes: wired, 2.4G wireless, and Bluetooth 5.0. Thanks to the reliable and trusted Broadcom Bluetooth Chipset, the B67 offers a faster and more accurate keystroke response, offering a worry-free wireless typing and gaming experience. On top of that, the B67 allows you to seamlessly switch among your notebook, computer, and mobile devices, which is a perfect solution to fulfill your multi-tasking needs. This is not only a simple typing equipment but also a powerful productivity booster on your desk!
Suitable for All Devices
For extensive compatibility that tops the competition, The FirstBlood B67 is compatible with Windows, iOS, Android, and macOS to offer a natural and intuitive workflow. Simply press FN+A/S to switch the keyboard layout between macOS and Windows, all the media keys you want will be right on the place where you are familiar.
Hot swappable
One of the most attractive features of mechanical keyboards is being hotswappble. By assembling different switches, each mechanical keyboard can provide a different tactile feeling and unique typing sound. The B67 comes with Kailh MX Jellyfish switches, whose clear switch housing maximizes the RGB lighting. Thanks to the hotswap sockets, you can easily take the switch in and out from the keyboard and change to any 3 pin or 5 pin MX switches at will!
South-facing Double-Sided RGB Lights
In a sense, the RGB keyboard lights on the desk as a rainbow in disguise. Combining the transparent acrylic body with the south-facing RGB, the FirstBlood B67 delivers a standout aesthetic experience. To better maximize the reflection of colors on the visible light spectrum, we design our own proprietary double-sided RGB LEDs to better illuminate the keyboard backlight. The south-facing RGB is also free from interference if the user decides to install Cherry-profile alternative keycaps on their keyboard.
PBT Keycaps in MDA Profile
Though the cost is higher than making uniform ABS keycaps for every SKU, the B67 sticks to PBT hot-sublimation keycaps and PC clear keycaps to bring exceptional build quality on top of the acrylic case. Meanwhile, the Obsidian Black, Pearl White, and Peach Pink colorways accentuate the keyboard's premium outlook, which will be a perfect match no matter if you are building a cool, clean or adorable desk setup.
Customized Switches
Leading the way in creativity and exploration, Epomaker has been devoting years to the R&D behind mechanical keyboards. All of the Epomaker customized switches are factory pre-lubed and fine-tunned before sending out to deliver a nice feel.
With a total travel distance of 380 millimeters, the Epomaker linear switches - Flamingo are engineered for ultra-smooth travel from top to bottom. Each switch features dual extended springs, which exhibit impressive rebound force for faster typing. True to its name, every Flamingo switch comes with pink and purple housing, with an initial force of 45 grams, each key press recalls the smooth feeling of gliding under the wind.
Specification Sheet
Case Material
Solid Acrylic
Connectivity
USB-C, Bluetooth 5.0, 2.4GHz
RGB
South-facing RGB LEDs
Size
333±5mm x 124±5mm x 54±5mm