Keycaps Profile Overview - What Are They And How To Choose?
Choosing keycap sets is important - it changes the entire feeling of your keyboard. You may have been aware that there are many different types of names while describing the keycap profile, such as OEM, ASA, Cherry, SA, or our proprietary GK1 and GK2 keycaps.
When we talk about a "keycap profile" we are talking about what the shape of the keycaps is. It helps in both the feeling and ergonomics of a keyboard. From the taller SA keycaps to the shorter, sculpted Cherry profile set, we go over the differences between the keycap set and which set you should buy in this article.
Definition: 
OEM/Cherry
These both refer to the most common keycap profile for mechanical keyboards. You may take them as the most common-seen profile. The biggest difference between OEM and Cherry is that whether the keycaps are manufactured, or certified by the Cherry brand or not. Sometimes, the Cherry profile may be a little bit lower than the OEM profile, and the shape for the first row is a little bit flatter as well.
SA
The "S" means "Spherical", and the"A" refers to "all rows". So you can know that the keycaps are all rounded in shape. It's quite common that some variants are generated based on this concept, such as the DSA, which also refers to spherical keycaps but is a bit lower than the SA keycaps. 
ASA
The ASA profile mixes the height of the OEM profile and maintains the spherical shape of keycaps. It's a customized profile provided by the AKKO.
GK1
GK1 is Epomaker's proprietary keycap profile. It finds the balance between the height and the shape for an ergonomic and comfortable long-time use.
GK2
GK2 is specifically made for Epomaker's silicone keycaps. Its design comes from the GK1 profile, but slightly adjusts the height to match the silicone soft surface.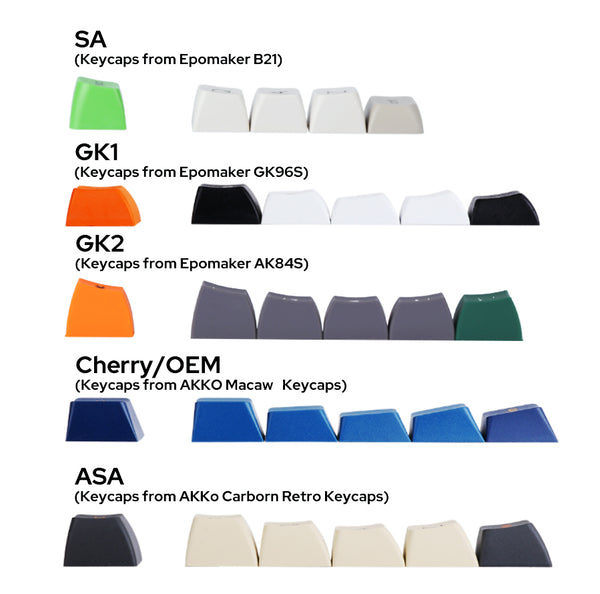 Generally, we can also classify keycap profiles based on their shape and height. 
Flat VS Sculpted Profiles
Some keycap sets will be considered sculptured, where they will vary when it comes to the different rows on keyboards, while others might be the same profile for every row. This all depends on your personal preference, and what you like in keycaps might be different from what someone else likes. For example, at Epomaker we introduced the new keycap sets on our new GK96S, which has a better-sculpted set for ergonomics, while our EP84 has a flat profile set.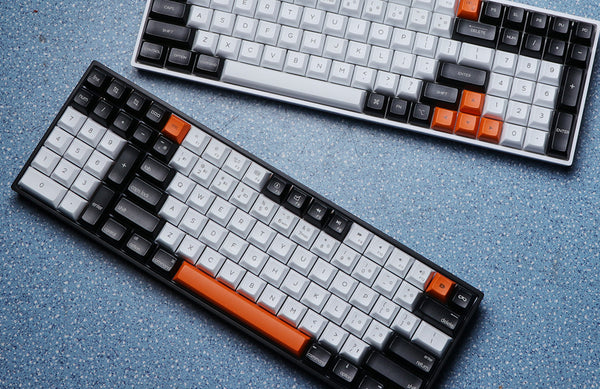 The Photo includes two versions of GK96: the right-handed version and the southpaw version.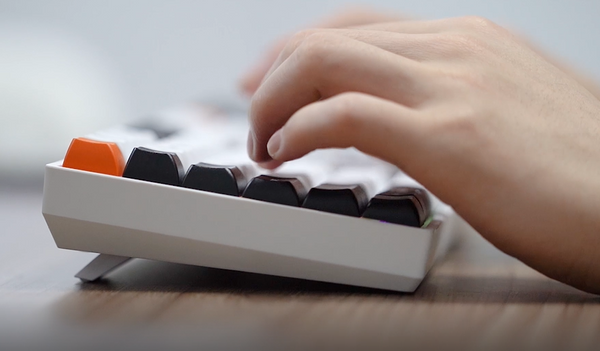 Typing on the GK96S (GK1 Keycap Profile).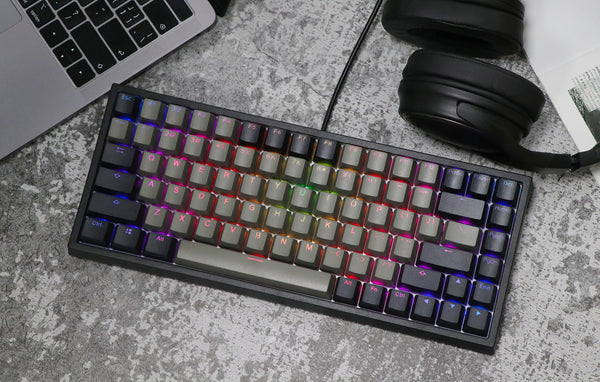 Epomaker EP84 Mechanical Keyboard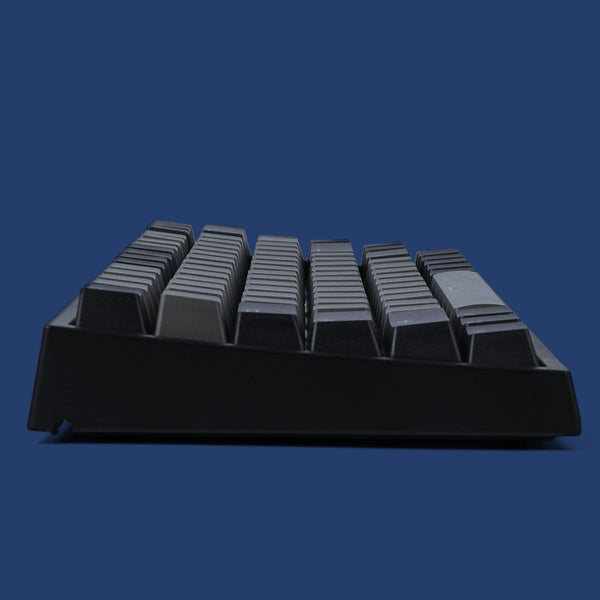 Epomaker EP84 View On The Side (OEM Profile)
High vs Lower Profiles
Keycap height is also something that can change when it comes to the different keycaps. For example, Akko's ASA Profile is designed to be taller for those who enjoy a taller keycap set, these keycaps are designed to stand out on your desk and really make your keycaps the forefront of your build. ASA profile also seems to give off more of a vintage feel and a unique keycap press sound.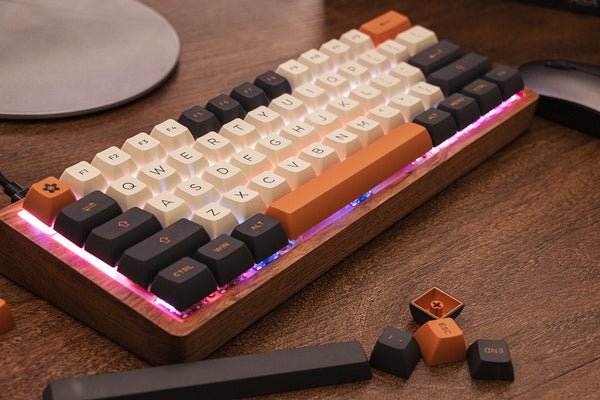 Akko Carbon Retro Keycaps on the Epomaker GK61 Wooden Kit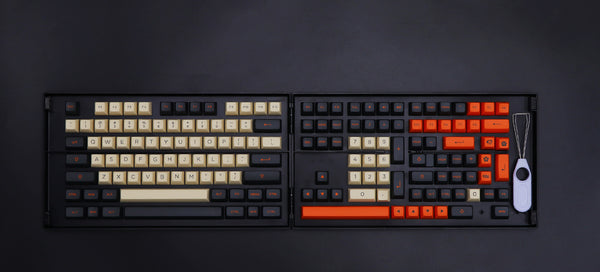 AKKO Carbon Retro Keycaps Set (ASA Keycap Profile)
Lower profiles, such as Cherry profile and OEM, are designed to keep the profile of the keycap set relatively lower and results in you being able to have your wrists closer to the desk, OEM is what is typically found on standard prebuilts you might find in the store, so you could consider going with Cherry or OEM if you would like a more familiar feeling of your keyboard.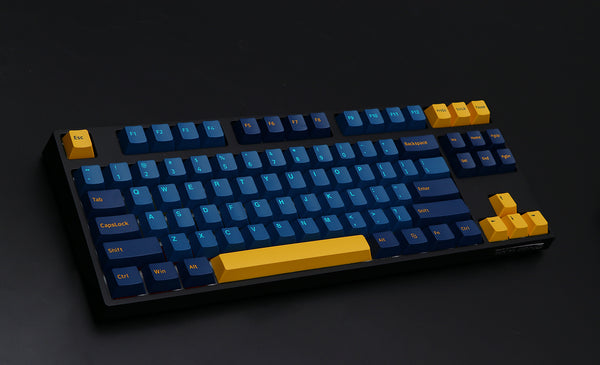 AKKO Macaw Keycaps Set (Cherry OEM Keycap Profile)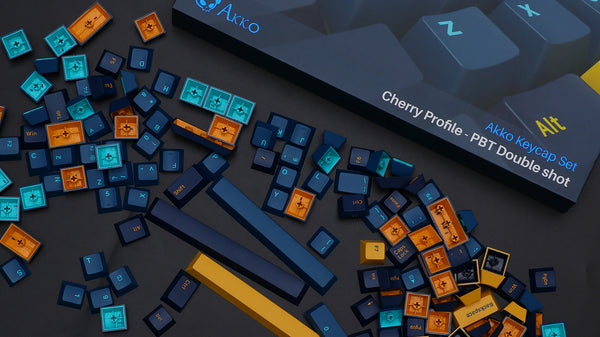 AKKO Macaw Keycaps Set (Cherry OEM Profile)
Layout and Keycaps:
When you are deciding to buy keycaps, there are many factors to consider when purchasing your keyboards, such as your layout. Layouts are typically defined by the number of keycaps you have on your keyboard. For example, our GK68XS is a 65% keyboard, while our GK96XS is considered a 96% keyboard. There are some other factors to consider, such as the sizing of your keycaps. When we are sizing keycaps, a 1U keycap (such as the "W" key) is the measurement that is used to measure the other keycap sizes. For example, a 2U keycap will be twice the size of a 1U keycap set, so it is proportional.

 Epomaker GK96S Keycaps Layout Map

Epomaker GK96LS Left-handed Keycap Map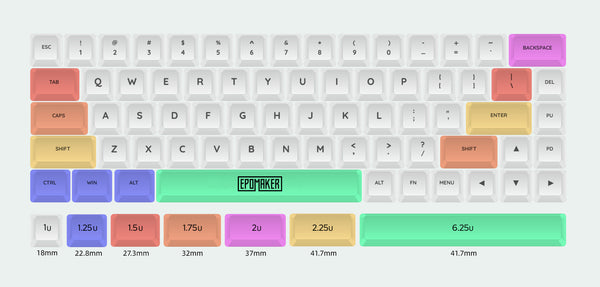 Epomaker GK68XS Keycap Map
For example, some of our keyboards such as the GK68XS have 1.75U left shift keycaps, while other keyboards might have different sizing such as a 2.75U (see above). You need to make sure that when you are ordering keycaps that you understand your sizing. We have manuals on our website that typically show the different sizes of the keycap sets.
You can check out our manuals here: https://epomaker.com/pages/software-downloads
Luckily, when you order our Akko sets, you will see that our sets come with almost everything you need to get started with your keyboard. But please make sure to double-check when it comes to the sizing of your keycaps - every keyboard is different.
Conclusion: 
To conclude, we began looking at the different keycap types. Flat profile keycaps are designed to give a uniform typing experience, where each keycap is the same size. While a sculptured keycap set has differences between the height and shape of the keycaps. High profile keycaps are tall keycaps that are usually used to give the retro appearance when it comes to keyboards, while low profile allows for your wrists to be closer to your desk, something which is good when you are not using something like a wrist rest.